SmartiWard — Constituency Management & Automation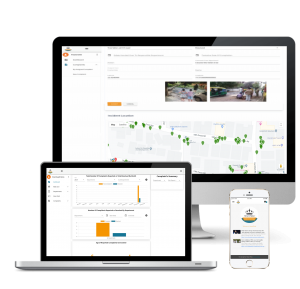 SmartiWard is a Ward Constituency Management System Local News . An unique digital automation platform that allows Citizens to report complaints to local authorities and check updated status of the same. This digital platform connects seamlessly the Elected Leader like MLA and Corporators to various departments of the local authorities. It also has local news updates, which brings the attention of citizen on local developmental activities done by Elected Leaders MLA Corporators. Moving towards Digital India.
An innovative platform for Smart Governance of a ward/constituency/state or country on fingertips
An unique platform that connects Elected Leaders and citizens to the administration as well as vice versa real time.
In the ward, constituency, state, and nation, it establishes an ecosystem of responsibility and transparency.
It helps to gather "actionable intelligence" about citizens. It helps to create the foundation of Big data regarding the ward/constituency/state/country. This intelligence is key for influencing swing voters.
It helps in branding Elected Leader on good work and click of a button to notify citizen on any events.
Ward Constituency Management System Local News