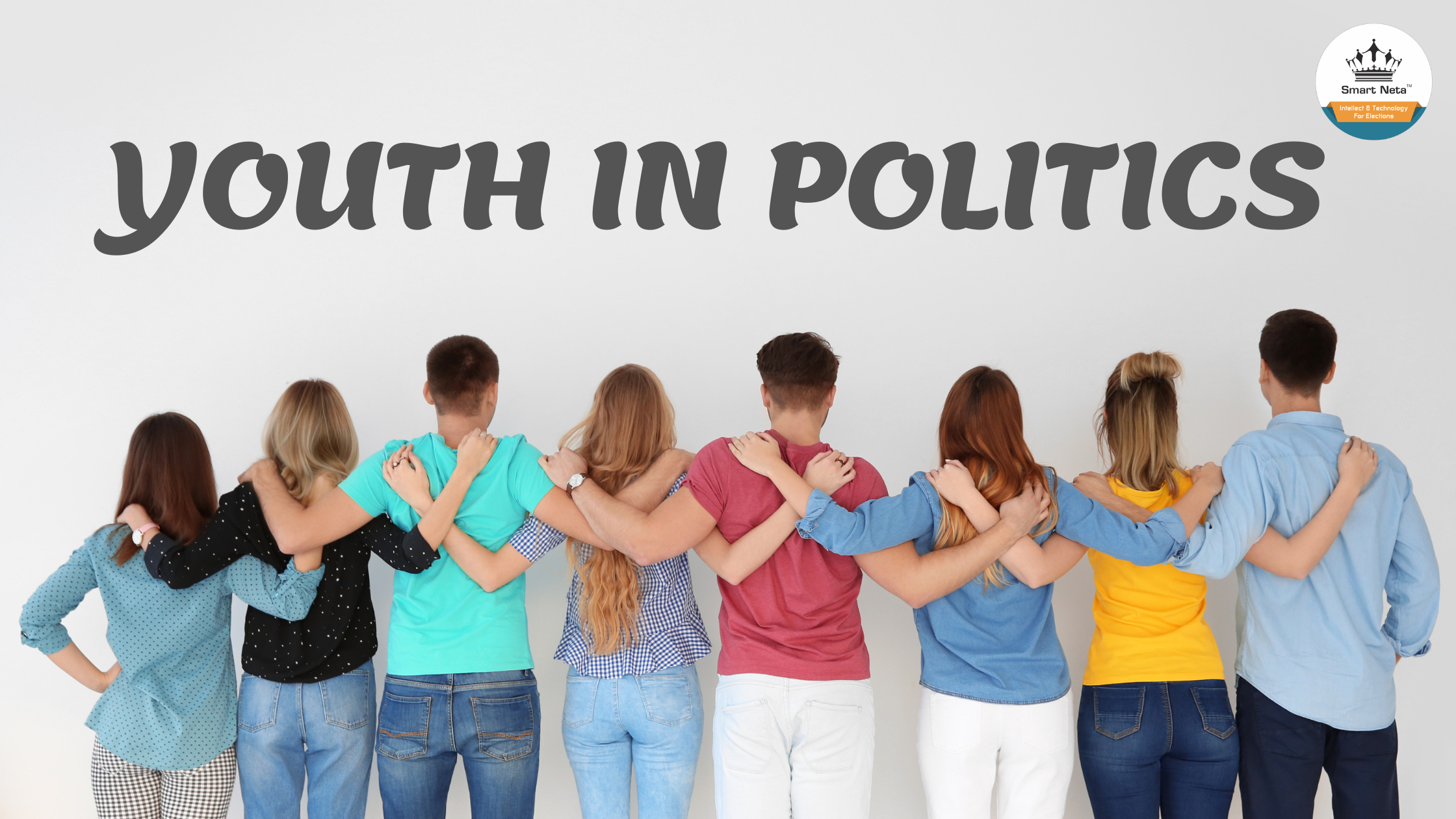 Youth participation in politics is crucial for the sustainable development of any society. Engaging young people in politics enables them to contribute to shaping their communities and making informed decisions about their future. However, many barriers hinder youth participation in politics, such as limited access to resources, lack of political education and awareness, and age restrictions on running for office.
We are all aware of how democratic India is. India has the most youth in the world today. A youth group is a class made up of individuals between the ages of 14 and 40.
The largest population in this age group is now found in India. This group of people is the strongest both physically and psychologically. Those who exert every effort to advance their families as well as the nation. The youth are India's strength. The youth are crucial in shaping the nation. Any nation's kids help it become lovely in the future. However, today's youth in India has turned self-centred; they only consider their own needs rather than those of the nation as a whole. The youth of today are receiving enough job prospects, but tragically, despite their extensive education. hey are daily neglecting their duties to the nation and their families.
Indian youngsters nowadays aspire to great heights, but they fail to realise that doing so requires them to cut their own roots. India's youth are prepared for a new youth revolution. Tragically, some are preventing them. Instead of making contributions to India, Indian youth move abroad to live. The young of today have been raised to be solely goal-oriented. Given that the current climate is similar to this, it follows that parents today do not want their children to contribute to the country's social work in addition to their employment. Everyone is now solely focused on determining their own future.
Only the old currently control Indian politics, and very few young people are involved. This is due, in part, to the fact that the political climate in India is deteriorating daily. And genuine politicians have been replaced by those who are avaricious for wealth and power.
Familism, casteism, and sectarianism have taken the role of patriotism in politics. The country's youth are growing more disinterested in politics as stories of political corruption surface on a daily basis.
Leaders like Subhash Chandra Bose, Shaheed Bhagat Singh, Chandrashekhar Azad, and Lokmanya Tilak are no longer active in Indian politics. who is able to excite and appeal to the senses of young people to convey a new revolution. But regrettably, after independence, will these leaders, unable to adequately defend themselves, educate the young people about patriotism or revolution?
India's youth are searching for their home in other nations rather than in their own, and this is the reason behind it. They wish to leave this country's political system behind. As a result, they consider their options carefully before acting. Even a young person who votes in India does not have faith in the candidate of their choice. The next generation will need to think outside of communism and politics. The young person will need to take action in this situation. And in any such mood, you must think through your choices rather than let your mind wander.
India's youth are incredibly intelligent. For a nation like India, this is a truly good and positive development.
Other issues like unemployment and paying bribes to gain government jobs are other causes for young people to leave the nation. This is why we occasionally need to mentor our children. so that they are able to distinguish between right and wrong and contribute to the advancement of their nation.